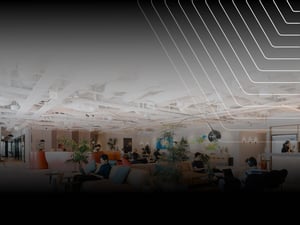 About us
Decision Lab is a company committed to driving new thinking and technology in marketing with Vietnam's most modern market research offering. Combining Decision Lab's thought leadership and problem-crunching capability with the industry's strongest data solutions provides a best-in-class offering for leading innovative brands that are ready to transform with the changing market conditions.
Decision Lab – the only boutique agency in the country – is well-known for its thought leadership in digital media and understanding of a new generation of consumers. Since 2016, the agency has been driven by global technology partners and a sought-after talent programme. It has also worked with some of the most forward-thinking multinational and global brands as well as leading global tech giants.
Decision Lab is the exclusive partner of YouGov in Vietnam.
2016 - Decision Lab

Decision Lab was established as a result of a management buyout from Epinion, a global market research firm based in Denmark.

2019 - YouGov Vietnam

Decision Lab was recognized as YouGov Plc's exclusive reseller in Vietnam. Thus, the YouGov Vietnam brand was created and headed by Thue Thomasen, one of Decision Lab's founders.

2022 - YouGov Decision Lab

YouGov Decision Lab was born as the perfect combination between YouGov Vietnam's global technology and Decision Lab's presence in the Vietnam market.

The new brand YouGov Decision Lab is operated by Decision Lab and managed by Mr. Thue Thomasen, the former Chairman of Decision Lab.

YouGov Decision Lab promises to bring world-class technology tailor-made for local demand. At the same time, the brand commits to producing thought-leadership publications that benefit the marketing community in Vietnam.
Decision Lab Company Limited
2nd Floor - Sonatus Tower, 15B Le Thanh Ton
District 1, Ho Chi Minh City, Vietnam
Company registration: 0313632127
T: +84 28 7101 0199
Get in touch
Let's have a chat and talk about your business