W

e focus on iterative reporting to help our partners make agile, up-to-date decisions. And we're doing so in six Asian markets. This time we ask three of our senior team members, Huong, Harsh, and Trinh to share our approach to agile market research and how our team is building a culture for the modern marketing professional in the digital age.


Decision Lab's Market Research Consultant Program [MRC] is now reopening. Learn more about the MRC program.
1. What are some of the skills you have developed with us?
Huong: As a manager, I've had to learn to trust not only my own abilities but my team's as well. Working within such a small and agile company requires a different approach to research. To be an effective team we must employ a wide range of tools and technologies. When the workload gets too heavy, it's a great feeling to know that I can rely on my team to see projects through until the end.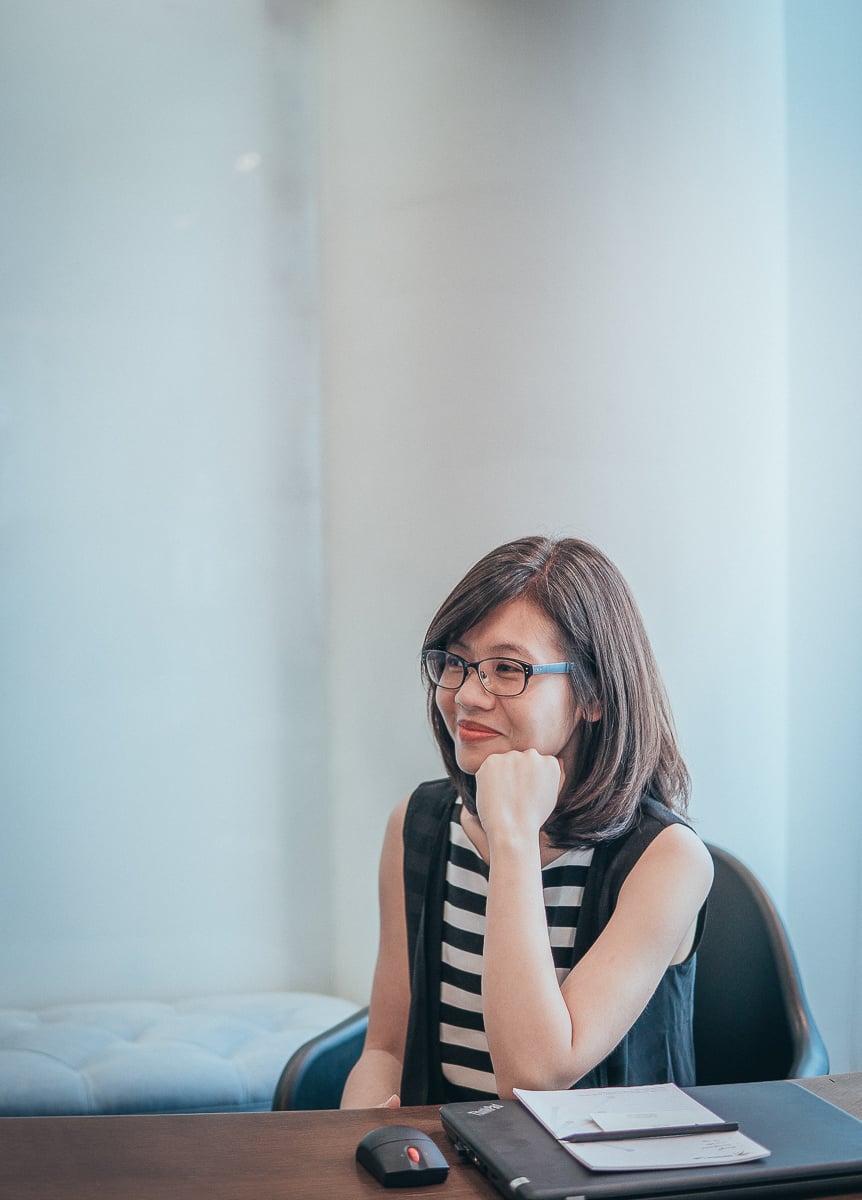 Managing client relationships has been another area of personal growth for me, particularly in terms of effective communication. The challenge has been to clearly articulate our research and marketing strategies to our partners.
For clients who have worked with agencies with a more traditional model, our way of doing things can be a bit difficult to grasp. So, in order for our relationship to be mutually beneficial, they need to understand why we function the way we do.
These kinds of skills cannot really be taught in school, and working with Decision Lab has provided the perfect environment for me to improve.
2. How do you maintain such strong client relationships?
Huong: For new clients, our job is to create and maintain trust. Trust is essential to developing any business partnership—without it you have nothing. We start by looking to have a full understanding of our client's business, as well as their individual needs for research assistance.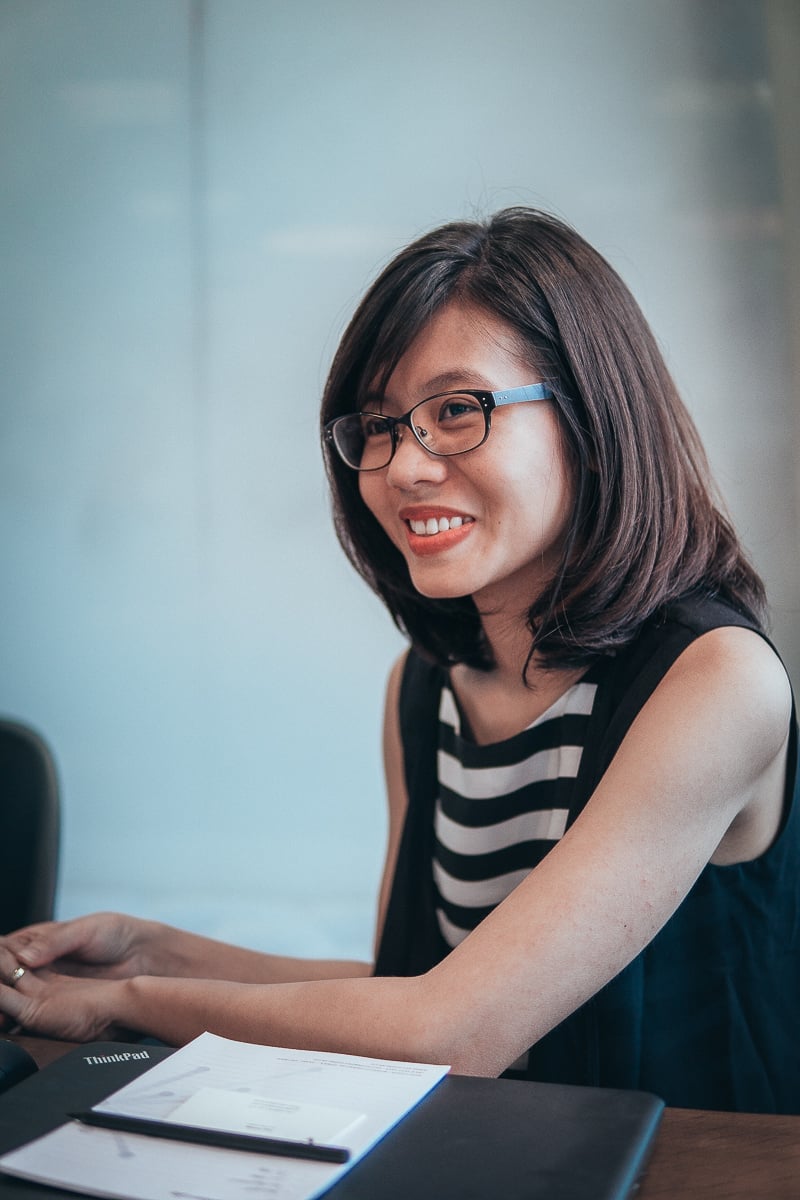 But, as with all relationships, communication is a two-way street. We're not only here to listen, we're here to work together too—we provide advice and share our in-depth knowledge. I think this approach is an effective way to develop deep relationships.
3. How do we ensure the integrity of our services?
Harsh: Respondent fraud is a growing concern in the industry which means transparency is an absolute must. We have many processes in place in order to protect the integrity of our data. For example, some of our data comes from panelists who take part in our market research surveys. The fact that we don't employ a fraudulent community is one way to secure the integrity of our products.
We must also be 100% sure that the information given by them is accurate. If we are off even by a small margin, it could be detrimental to our clients. This is why we source panelists through our community, building funnels that filter for factors such as age, location, and spending habits.
We have communities in six markets across Southeast Asia and we experience high engagement in each one. In total, that's 1.2 million panelists, 600,000 of whom are right here in Vietnam. Also, we don't pay them anything. That ensures there is no incentive for someone to provide false information.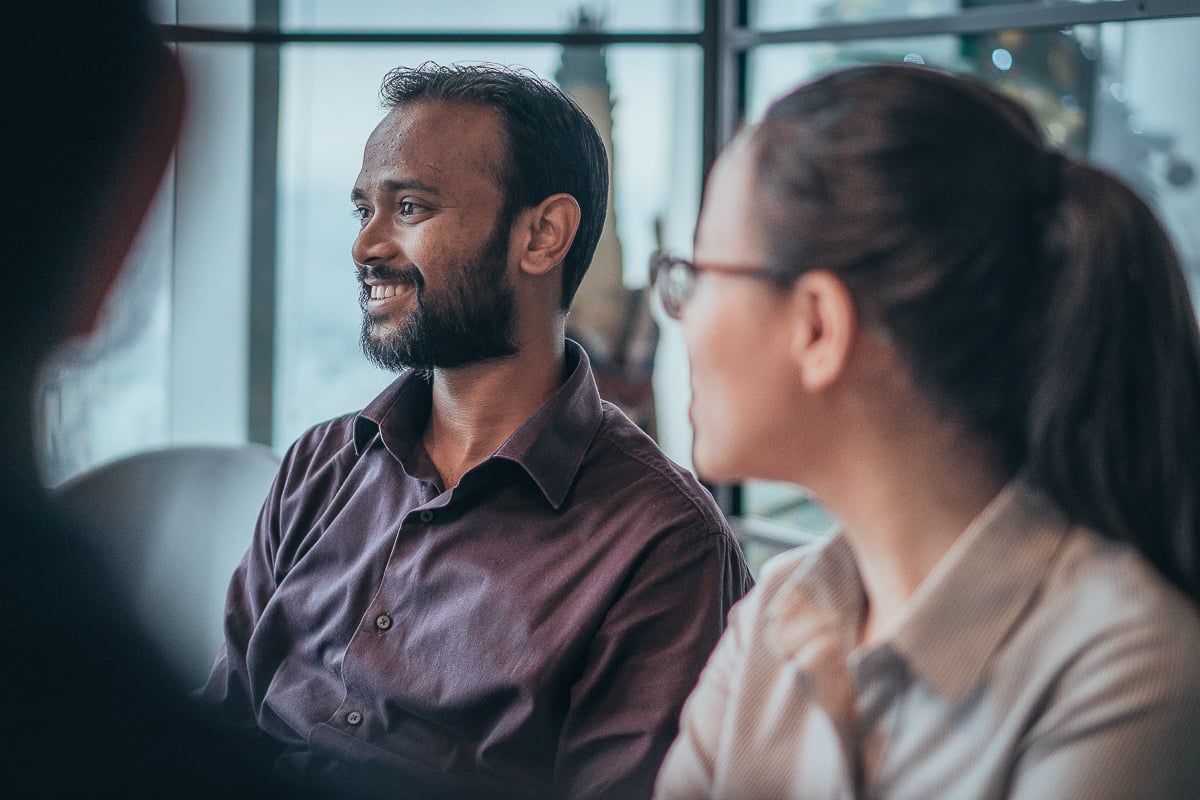 4. How do your teams make sure that turnarounds for client requests are delivered quickly but also accurately?
Huong: Our team values are centered around being agile and decision-savvy. We aim to deliver a decision-focused project within one week. As our workflow is established, we've been able to reduce turnarounds from five business days to as little as two. If we took three months to finish a project, the data would probably already be irrelevant and outdated.
Harsh: Quick turnarounds are only possible with online surveys, where our coverage is nationwide. We're able to reach interviewees faster online here in Vietnam given high smartphone penetration which is hovering around 29 million users as of 2017. Also, another important factor is that our team's structural organization is open and flat. There's not a lot of delegation and we're able to call on support from other teams quickly.
Learn more about The Market Research Consultant Program [MRC]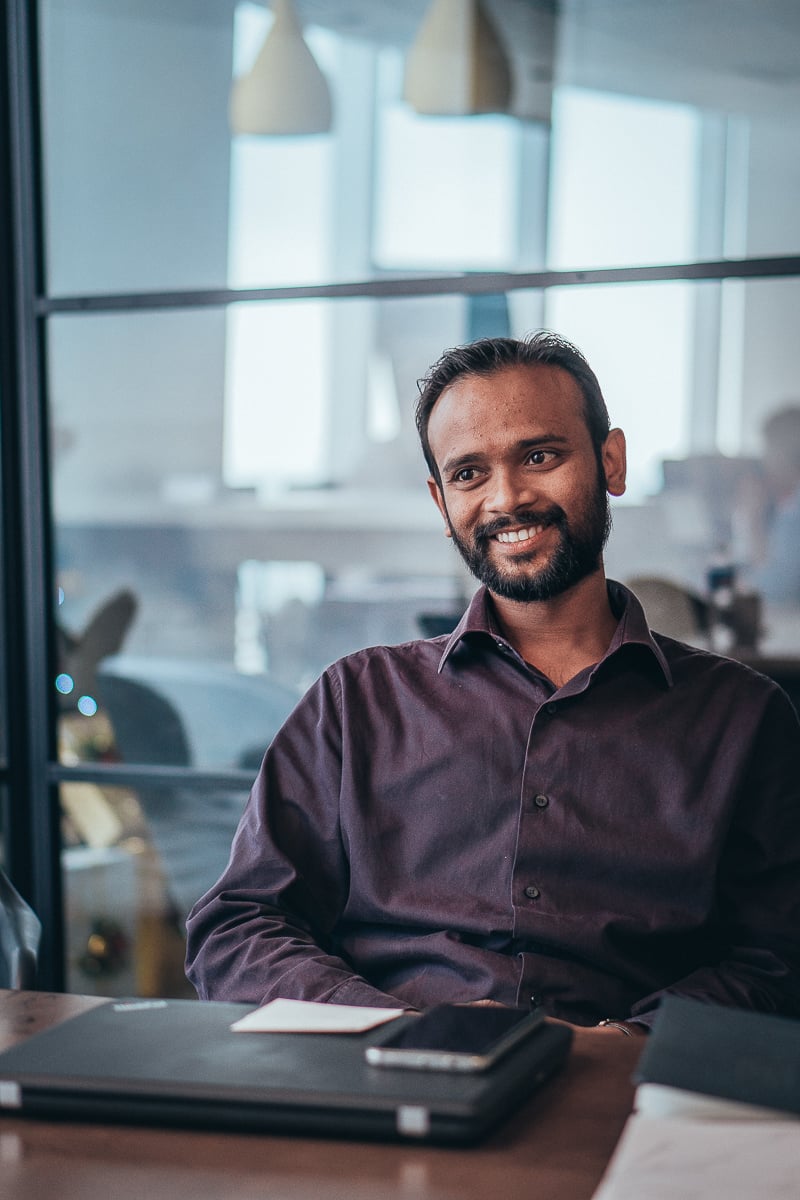 5. Is Bitexco Tower an effective base for your business?
Harsh: Bitexco Tower is a pioneer of space and innovation in a growing city. It's a beautiful place to work. There are lots of good companies located here and we're lucky enough to have a few of our clients also calling Bitexco home.
That makes meeting with clients really handy—we just go downstairs to a coffee shop or hop in the elevator to visit each other's offices. The location is an additional perk as there are lots of options for after-work drinks and plenty of great bubble tea shops along Ngo Duc Ke.
Trinh: Moving here was a massive upgrade from our old office in District 4. When we first moved in the entire team were taking pictures everyday. Even after three years of working here, the sunset still looks amazing after a hard day at work.
When we were first planning for our MRC program orientation, we thought that holding it in a nearby cafe would be a good idea. But, a quick poll of the current class of consultants convinced us that our Bitexco Tower office is actually a selling point for the program.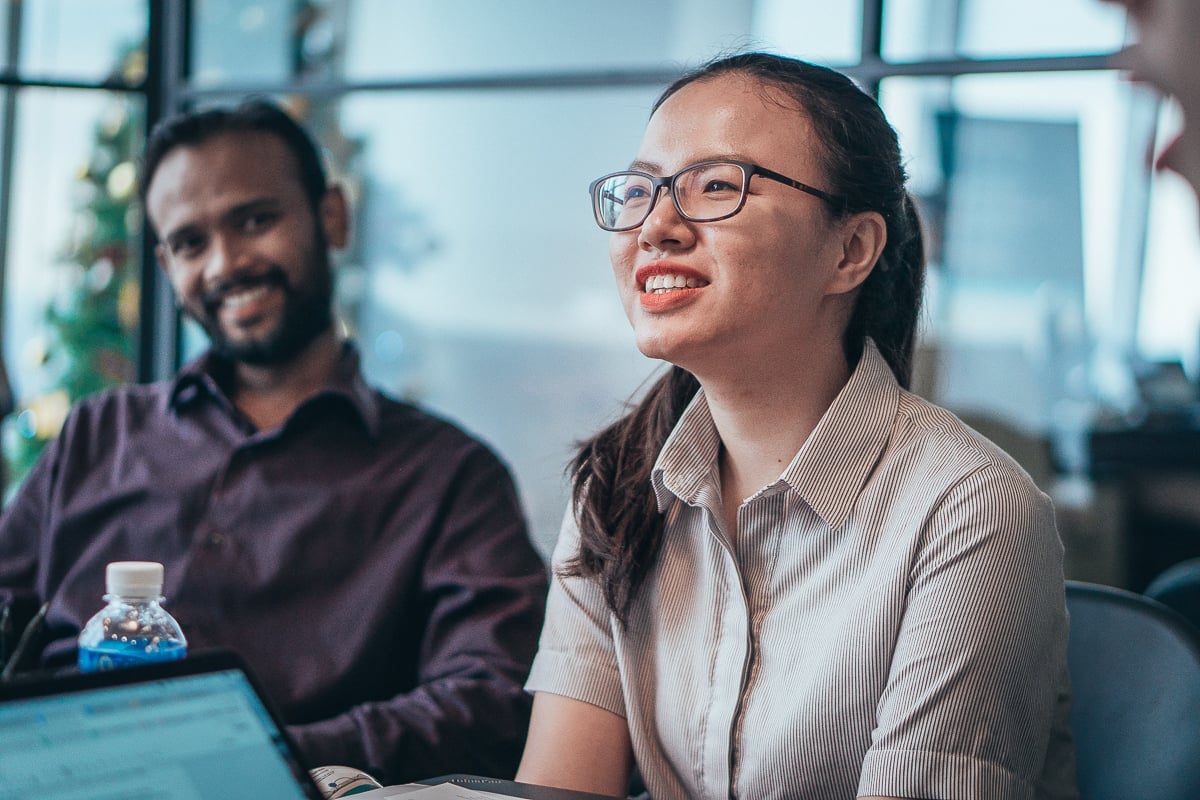 6. Can you tell us more about how your open workspace is helping your team to work effectively together? What are some of the pros and cons?
Huong: Open workspaces seem to have a fair balance of pros and cons. One of the benefits is that we feel closer to one another. Personally, I prefer that. It's very easy to reach out to other people, bounce ideas around, and ask quick questions. On the other hand, it can be quite noisy. There are more interruptions and interactions, for better or for worse.
On the Agile Research team, we now have six people. Currently, there are twelve ongoing projects and so we have questions popping up left and right. At first, it was difficult to manage, but now that we're used to this kind of environment the open workspace has become conducive to greater engagement and efficiency.
7. Where do your co-workers come from? How does a multinational team communicate effectively
Harsh: We have representation from Denmark, the Philippines, and India—like myself. We have also members of the team that come from Russia, but are of Vietnamese ethnicity. And even though the majority of the team is Vietnamese at heart, our working style and communication methods are very much international.
We have market research consultants of different ages, many of whom have diverse experiences from all over the world. As a manager, I find myself learning quite a bit from the younger members of our team.
8. So you're working with a lot of manufacturers and foodservice brands. If you started your own brand, what would it be?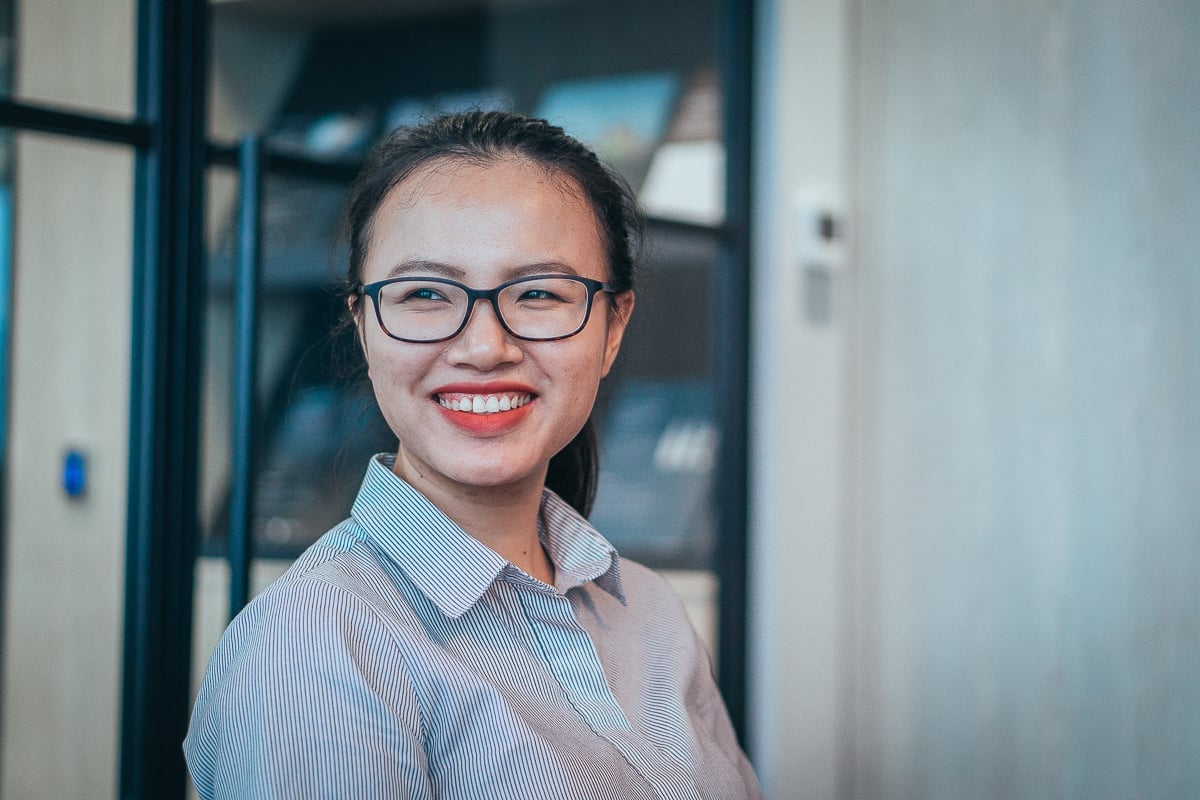 Trinh: Personally, I enjoy being in a peaceful environment drinking some tea and eating some delicious cake. So perhaps I would like to be involved with a bakery or a cafe. I should add that these ideas are not based on any data or trends whatsoever! If I had to make a decision based on trends, maybe I'd try my hand at bubble tea.
These stories have been shared and produced in partnership with Ho Chi Minh City-based media company Vietcetera.