As Vietnamese turn to the Internet for their everyday needs, from connecting with friends to going shopping, they also use the Internet to meet new people and seek romantic relationships. That's where dating apps come in. According to our report, 56% of single Vietnamese use at least one dating app.
Vietnam dating app landscape
Launched in 2019, Tinder is the current dating apps market leader in Vietnam. 21% of the Vietnamese currently count Tinder as a part of their dating apps line up. Close behind Tinder are Messaging apps (such as Zalo & Telegram) and Facebook Dating, which are used by 19% and 17% of Vietnamese respectively.
Furthermore, these three platforms are also the preferred dating app. Tinder is Vietnamese's favorite dating app, with 22% of people indicating that they use this app most often. Messaging apps and Facebook Dating are other favorite dating apps.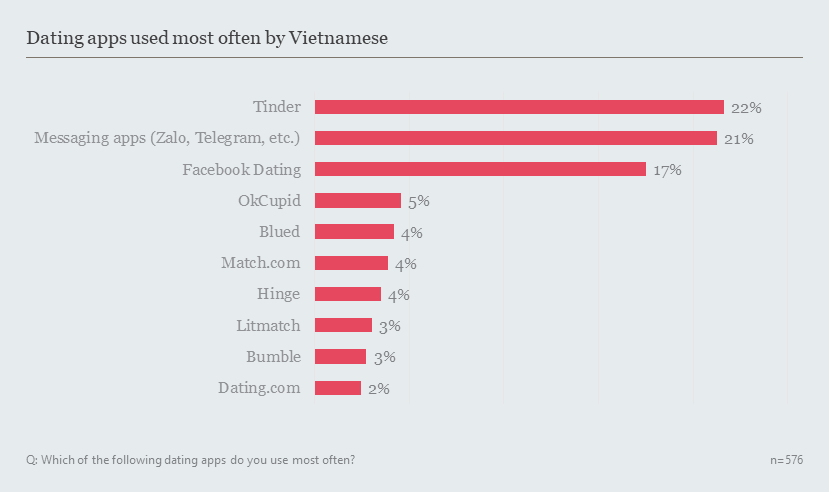 Dating apps receive fairly high user engagement. When asked how frequently they use dating apps, 28% of people said at least once daily. The average time spent in each session of using dating apps range from 5-45 minutes, with most people using between 15-30 minutes. Gen X tend to spend less time per session than Millennial and Gen Z users.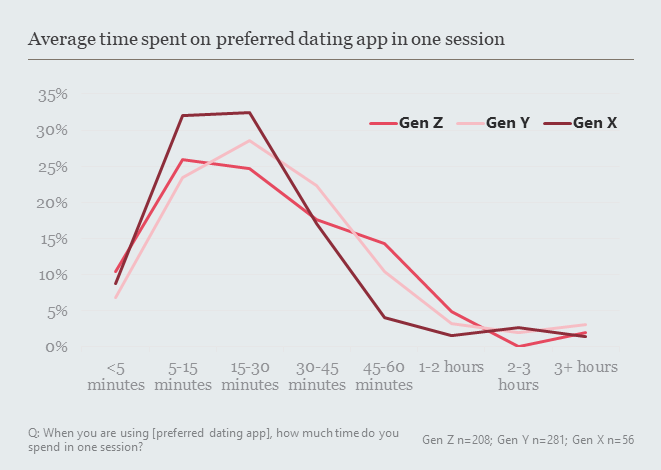 Friends before lover
Dating apps are great avenues for meeting new people. But it seems like Vietnamese like to take things easy before committing to serious relationships.
Close to half of the people said that they often seek for friends on dating apps. Romantic relationships such as dates and long-term relationships are distant second and third. 34% of Vietnamese also use dating apps to network.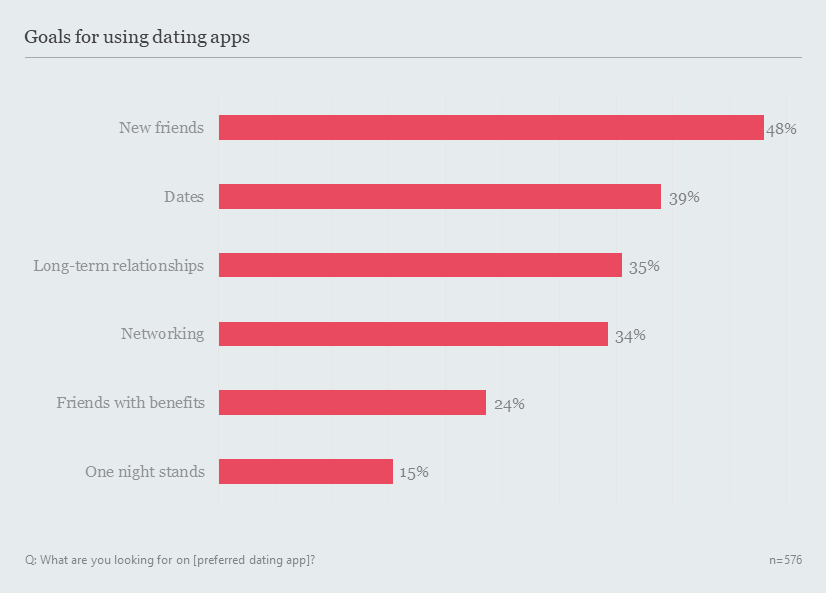 When it comes to going on dates, 58% of Vietnamese would meet the other person within 10 days. One week is the average amount of time people like to wait until the first meetup.
Download the full "Dating apps in Vietnam" here. To get in touch about our entire suite of agile marketing products, reach out to one of our expert consultants today.