A

mbitions were high when Decision Lab opened up for this year's intake of new Associates for our annual Market Research Consultant Program.

Decision Lab's mission is to make market research agile, connected and decision focussed and in order to succeed, we require an exceptional team of market research consultants. Team members must all have the ability to apply in depth understanding to our clients' new challenges, work with the newest technologies in market research and, first and foremost, show remarkable analytical skills.

Distilling talent at the Lab

To attract the best candidates in the market, we reached out to more than 100,000 students or new graduates via social media and through referrals. A record number of 428 candidates chose to apply this year, with 75 being accepted to go through our analytical test. The selected candidates differentiated themselves with their fluency in English and excellent academic achievements whilst studying overseas or at leading universities in Vietnam. From the testing, 33 candidates where invited to the first round of interviews and the final six where chosen among 15 candidates at the second interview round.

Becoming a market research consultant

The six new market researchers are now signed up to an 18 month programme, which must be completed before they graduate as consultants. In front of them are two and a half weeks of intense boot-camp training, before being assigned to their first teams. Every six months they will rotate teams in order to graduate as generalists with the ability to advice clients from a strong research foundation.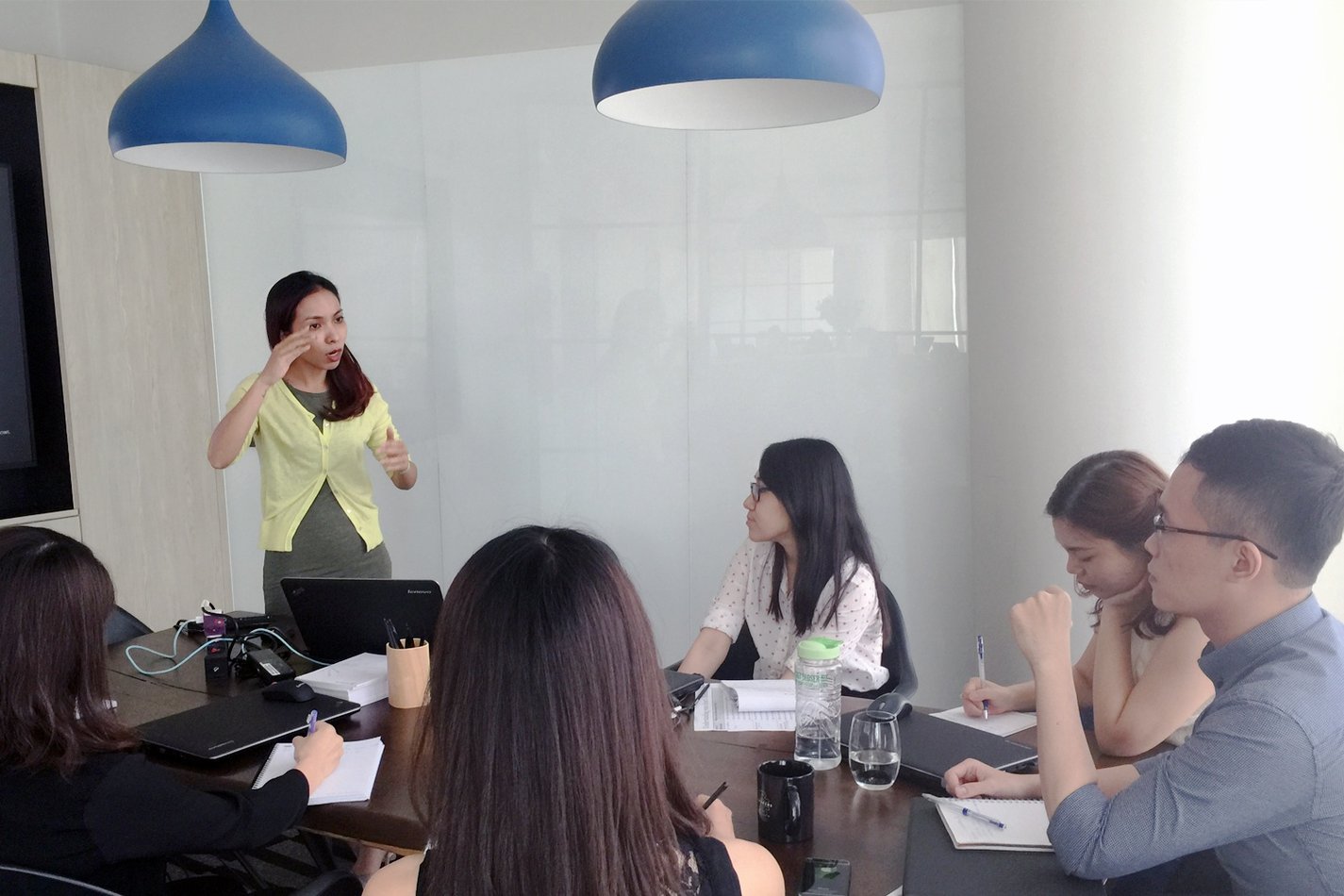 Yearly program
We are opening the program for a fourth intake next summer and look forward to engaging with new talent once again.
Read more about how our Decision Consultants make a difference.
Read more about the program and our employer profile at Join the lab.