Consumer spending in emerging markets is expected to reach USD $6 trillion by 2020, creating an understandable interest from global brands looking for investment opportunities.
However, on top of facing problems from inefficient infrastructure, corruption, and cultural and language differences companies can also come across challenges when it comes to gaining consumer insight surrounding launching new products in the market.
Take Vietnam; its biggest city, Ho Chi Minh City (known locally as Saigon) is characterised by its frenetic traffic, bustling streets and compressed, unnamed side alleys making it largely unmappable from recall.
This makes obtaining information on consumer purchase pathways from traditional survey methods incredibly difficult because while consumers in more developed markets are typically able to recount the both location of a food or drink purchase and the vendor/ brand name, in Vietnam it's very different.
Not only does it have a chaotic alley system, but the sidewalks are filled with a mixture of stationary and roaming food and drink vendors, making it hard to find out how, when and why Saigon's residents eat because often they cannot be sure themselves.
Combining innovative technologies
So when FrieslandCampina wanted to understand more about Saigon's street eating scene in order to launch a new snack product, it teamed up with Decision Lab to come up with a new solution – simply asking people where and what they ate wouldn't do.
In order to gain actionable insight, we had to think out of the box and use technology to disrupt traditional market research methods so FrieslandCampina could access actual consumer behaviour.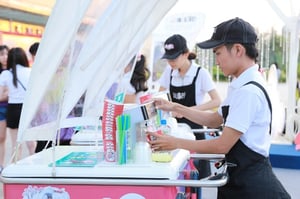 The product was to be sold from trolleys, so not only did FrieslandCampina need to know the most suitable district for test marketing, but also the optimal points within that area that the trolleys should be positioned.
We devised a study using Google Maps together with our Online Community where we asked respondents to use the map to identify where they were at certain times and what they were doing or eating, this bypassed the need for street or vendor-name recall.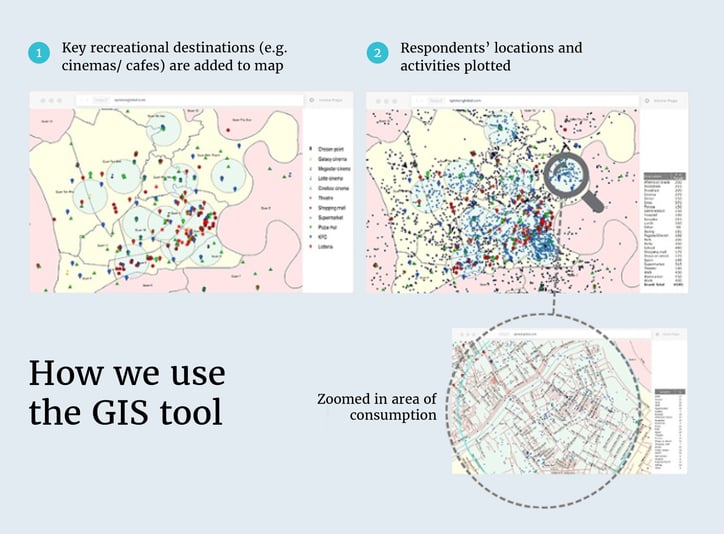 Our innovative use of technology allowed us to capture where the consumer was at different times during their average day. While a traditional survey would have presented us with knowledge on what consumers bought, our use of technology also allowed us to understand where and when the products were purchased, as well as highlighting which brands were in direct competition.
Deriving actionable insights
By using Google Maps, we were able to gather huge amounts of data and insight from this process, providing FrieslandCampina with a clear strategic vison for the next steps of product development.
We were able to deliver critical insight including, but not limited to:
Target groups' out-of-home (OOH) habits where product will be relevant
Target groups' desire to consume product generally and during OOH activities
Actual locations of potential consumers and optimal times for business
Thue Quist Thomasen said: "Technology also played a crucial part in establishing an area for test marketing as our analysis showed where different consumer segments were during different parts of the day. This meant we were able to map traffic movement and the market potential of different districts. We could advise the client exactly where to place their trolley for optimal sales, while establishing an area that provided the best representation of Saigon's population."
How you can leverage actionable insights for your brand
As a result of Decision Lab's research, FrieslandCampina was able to identify a specific district of HCMC that was most representative of the city so to test their new offering. Every day Decision Lab askes consumers in Vietnam's biggest cities about their out-of-home consumption of food and beverages. You can get actionable insights based on this by subscribing to our Foodservice Monitor. Contact our team today to learn more.