C

ompetition for video views on mobile devices has intensified in Vietnam during the pandemic. YouTube is still the number one destination for music and entertainment videos overall, but TikTok's success in capturing the short video segment has driven new entrants from the big players. Decision Lab's Connected Consumer Report for Q1 2021 breaks down all the latest social media movements in Vietnam and tells us which apps remain indispensable.

Although it might remain unclear what Facebook's two-year-old video product, Facebook Watch, actually is, the original social network's massive local user-base means that it remains the destination where more Vietnamese watch short videos than anywhere else.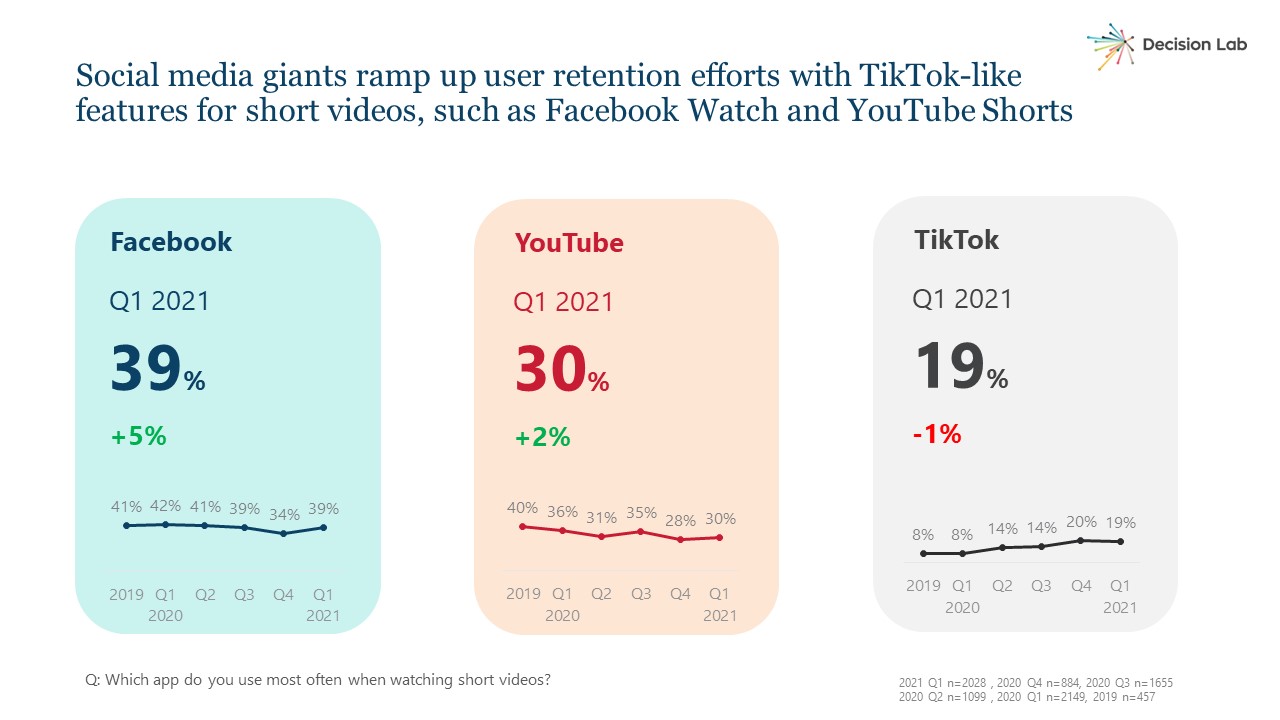 Despite increased competition, when asked which app they use most often when watching short videos, 39 percent of all respondents said they still use Facebook, a decline of only 3 percent on twelve months ago. Potentially attributable to users' addiction to their main feeds during the global pandemic, the number underscores Facebook's 'primary' status on the Vietnamese social media landscape.
During the same period, TikTok's audience has exploded, particularly among Gen Z users, reaching 55 percent penetration by the end of Q1, 2021. However, increases in Gen Y (37% up from 22%) and Gen X (17% up from 6%) suggest these groups have also been engaged.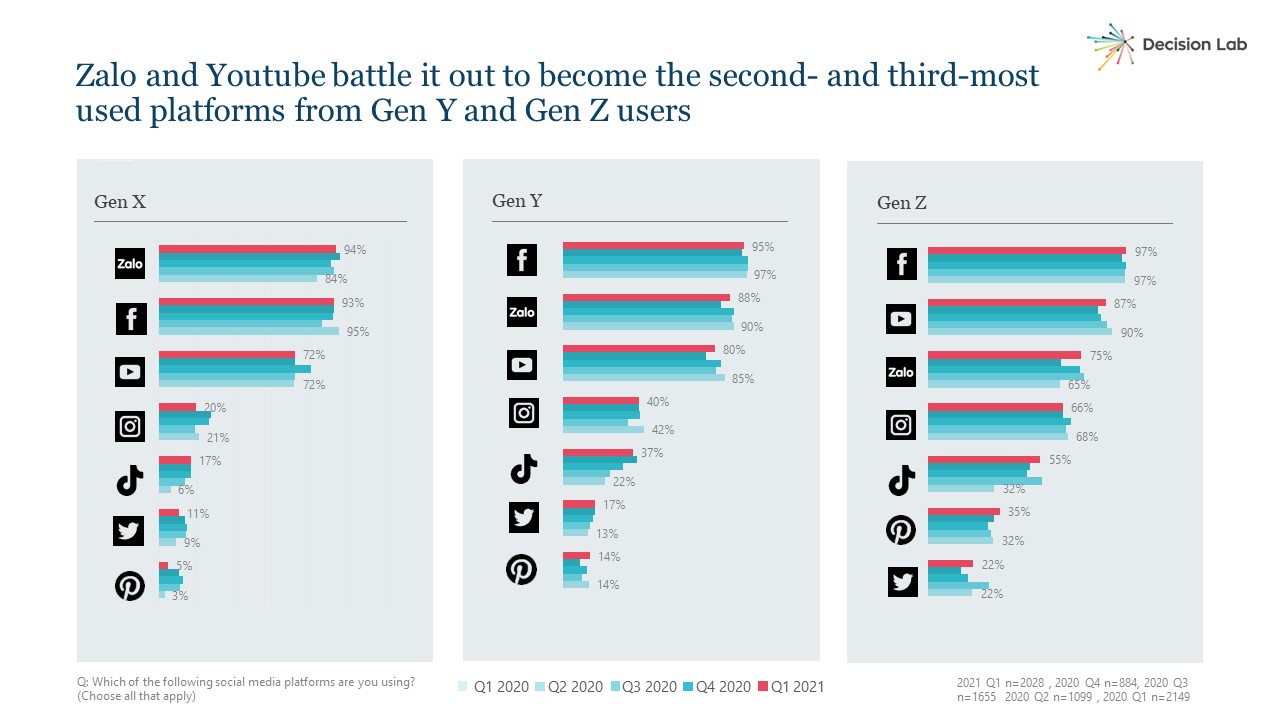 Once the dominant force in all categories of mobile video, continued fragmentation of this market has seen the Google-owned YouTube app become less likely to be used as a source of rapid-fire short format videos. As per Decision Lab's survey results, YouTube's numbers have been declining in this segment since the end of 2019.
Already available in India for several months and in the US since March, YouTube Shorts is the search giant's copycat response to TikTok's continued growth. Existing as an additional carousel on the current mobile app, YouTube is hoping that 'Shorts' will 'enable the next generation of content creators to emerge inside the powerful YouTube ecosystem.' Set for release in Vietnam soon, tech magazine The Verge says YouTube Shorts 'allows users to scroll through an endless, algorithmically generated feed of short videos, subscribe to their favorite creators, explore specific hashtags, and remix other video's audio tracks.' Sounds familiar, doesn't it?
It also flags some shortfalls, however, including a lack of collaborative features (think TikTok's duet and stitch modes) and a main feed that doesn't allow users to only view videos from accounts to which they've subscribed.
In what seems like the slowest launch of a social media product ever, (we were talking about this last year) Facebook has finally released 'Reels' in Vietnam, its' very own TikTok clone, housed inside Instagram.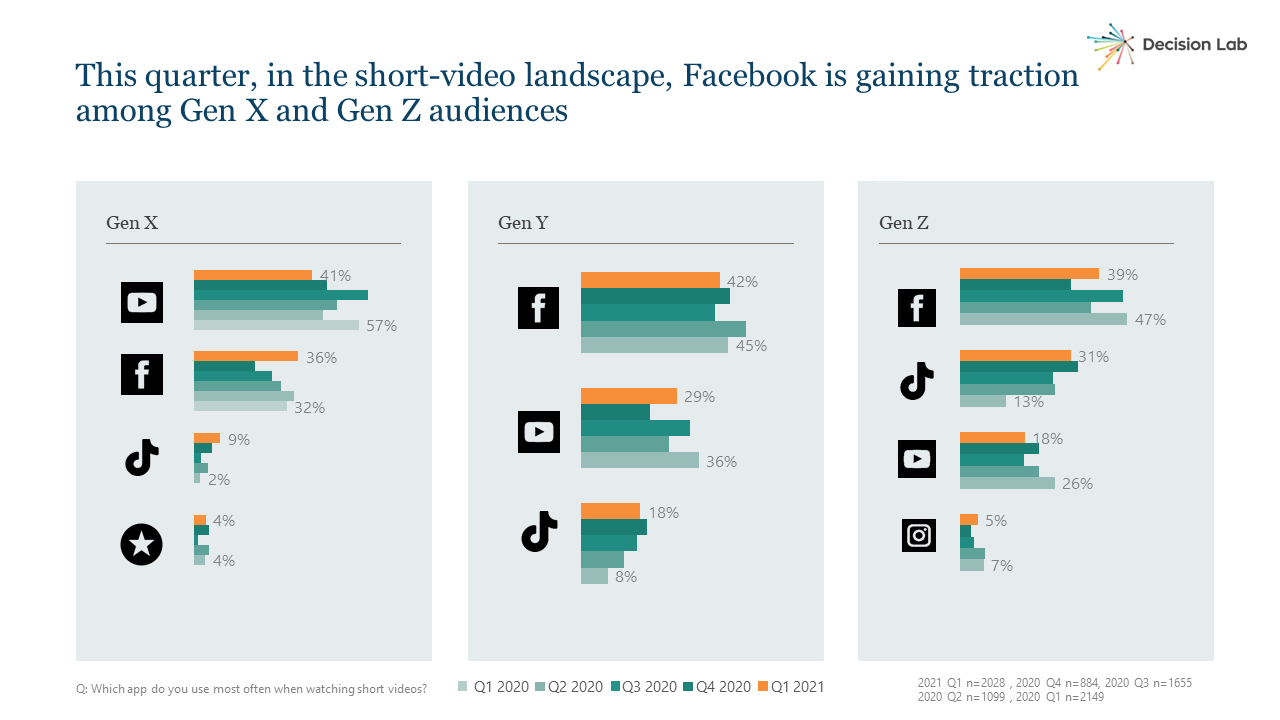 Originally driven by explosive growth among Gen Z users, Instagram's massive popularity has also held the app in good stead in terms of its ability to keep people scrolling. However, the slow release of 'Reels' may impact its influence as a platform for original content.
Local TikTokers are already more likely to share their TikToks on Instagram Stories (and now likely Reels), rather than create content specifically intended for their audiences there.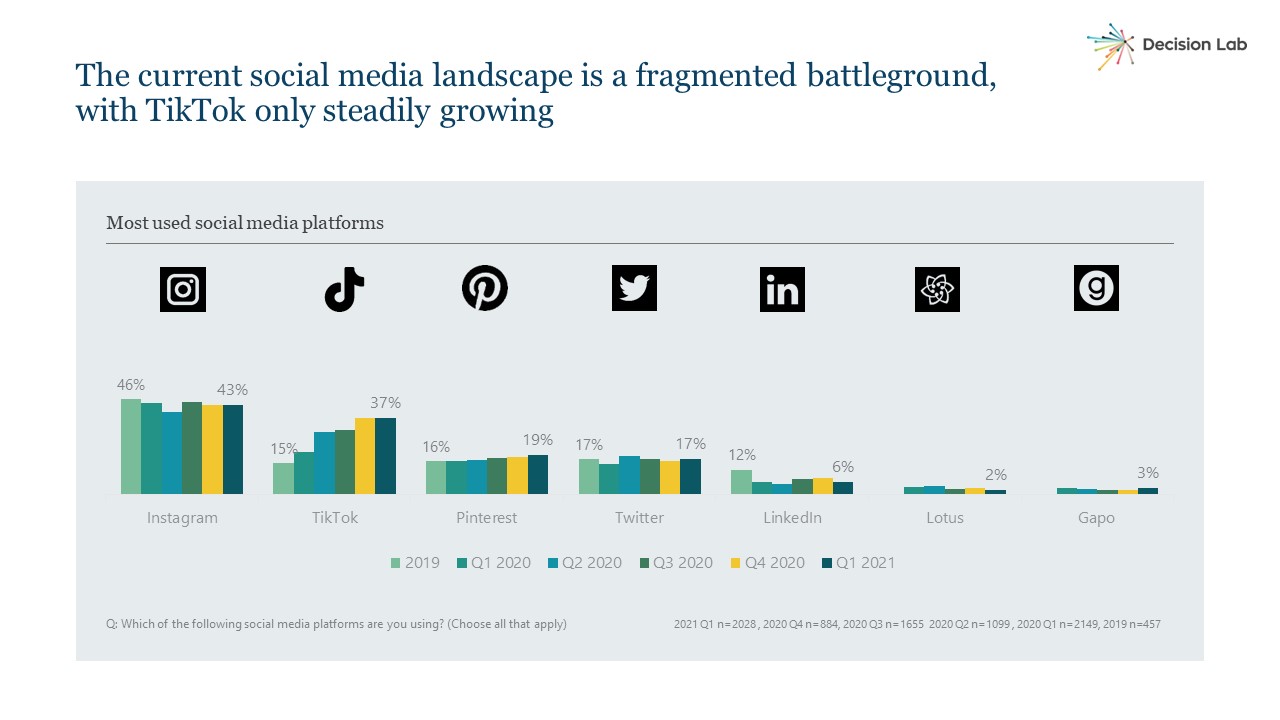 Officially launched on March 31, Facebook's Head of Global Business for Vietnam, Khoi Le, told Vietnam News that 'Reels' is a demonstration of their ongoing commitment to the country.
"We are always listening to and taking inspiration from our community and how they use Instagram. We have created Reels to give people a new form of short video entertainment and the potential to reach a huge global audience outside of their own followers. In Vietnam, 92 percent of Gen Z is using Instagram to follow local and international celebrities, so with the launch of Reels, we hope to give Vietnamese users more ways to create and discover what they love."
For more insights from Decision Lab's Connected Consumer Report, download the full Q1 report for FREE here. To get in touch about our entire suite of agile marketing products, reach out to one of our expert consultants today.