D

riven by the country's massive population of 15-23 year-old 'Generation Z's', TikTok has now been downloaded by up to 30 percent of all mobile users in Vietnam, up from 20 percent in Q1.
Key Points
A nationwide survey by Decision Lab has confirmed a second straight quarter of double-digit growth by TikTok in Vietnam.

The country's huge Gen Z population continues to drive the app's popularity, with 56 percent saying they now use TikTok on their mobile phones.

This month, Facebook launched its competitor product in 50 countries, Instagram Reels, which is a near clone of the TikTok experience inside the Instagram app.

Not yet released in Vietnam, it remains to be seen whether Reels can slow down TikTok's growth or stave off the decline of Instagram among Vietnam's 65 million social media users.

Decision Lab's Connected Consumer Report for Q2 2020 identifies which platforms have been handling the pandemic best in Vietnam, and provides a detailed snapshot of online consumer behavior.
Seduced by the app's easy scrolling and karaoke-style sing-and-dance-alongs, TikTok, which hit 2 billion downloads globally in April, has overtaken YouTube in Vietnam as the 2nd most popular platform behind Facebook for short video content amongst Gen Z users.
While the growth of TikTok is most notable amongst the young, smaller spikes have also been identified in Gen Y and Gen X users. Undoubtedly curious about all the fuss, many have been hooked by TikTok's predominantly upbeat vibe and been spending less and less time on 'the gram' over the last six months.
Global Trend
Forced to respond to what is a global trend, Facebook-owned Instagram has launched another copycat product (remember that Stories was its response to Snapchat in 2016), this time called 'Reels.'
Reels is a clear attempt to keep its valuable Gen Z audience scrolling longer, and to avoid Gen Y and Gen X from turning off altogether.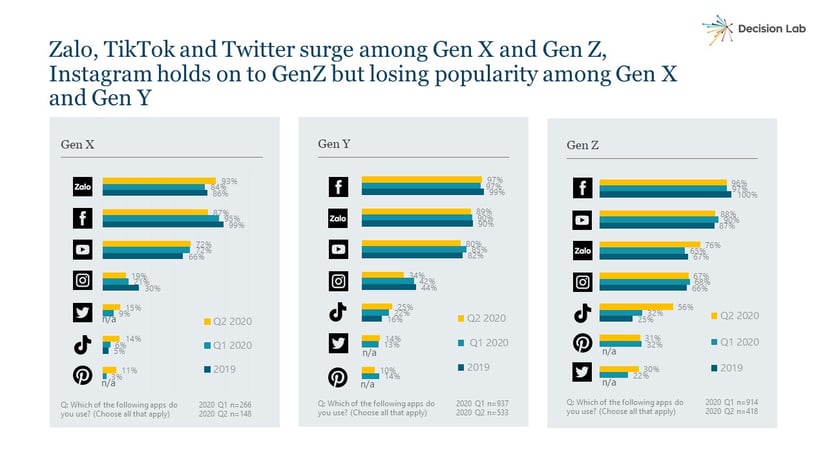 Much like TikTok, Reels allows users to record, edit and then share 15-second videos to their Feed or Stories, and has been rolled out in 50 countries including the U.S., Japan, the U.K. and Australia.
Somewhat fortuitously, the timing of Reels comes amid controversy for TikTok's Chinese owners, ByteDance, who are facing a potential ban in the U.S., and have already been banned in India over privacy concerns. In Vietnam, this is unlikely to be an issue.
When will Vietnam get Reels?
Although a date for a Vietnamese launch is yet to be confirmed, it is safe to assume given the country's huge Instagram following that local TikTokkers will be faced with a decision soon enough: Put it all under one roof or stick with what they already know?
One Ho Chi Minh City-based influencer who will be giving it some thought is Magician, Actor and MC Petey 'Majik' Nguyen, who publishes his TikTok's under the name @partyneverstops.
As a creator of original content on the platform, he stands out in Vietnam. Notwithstanding a subculture of #hashtag challenges (think #onhavanvui – the 'it's still fun at home' social-distancing campaign that went viral this year) he says TikTok is still mostly treated as another platform for existing celebrities — pop stars and models — to post clips from shows they've already done.
"Although it's not available here yet, so far I've heard that the features are very similar," Majik said on the launch of Reels. "One thing that might give TikTok an advantage is the ability to customize more scenes in your video, which you can't do as well on Reels right now from the reviews I've seen.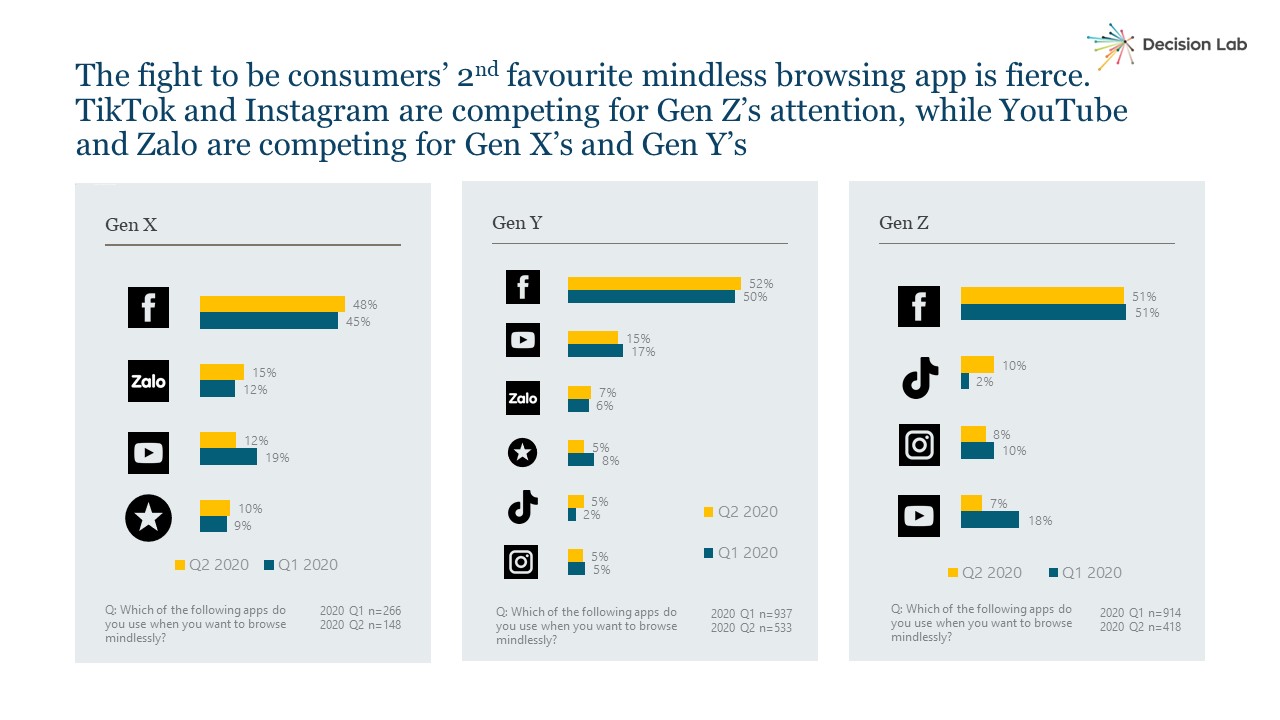 "I still think Reels will take off, but the only issue might be is that some of the biggest creators on TikTok don't even have Instagram accounts, so convincing their millions of followers to come back to something they don't have is probably going to be a problem."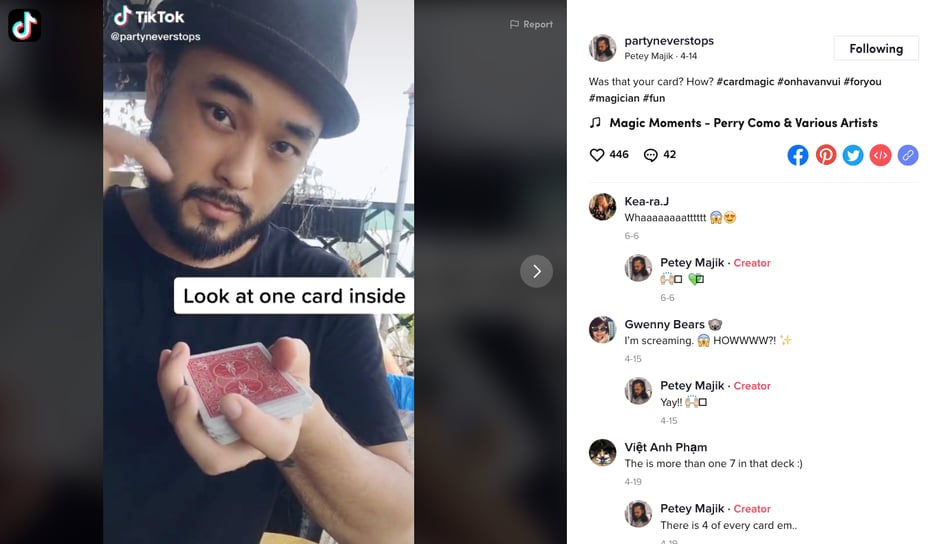 At the moment, he says it's normal to see people sharing TikTok's on their Instagram and Facebook but a ban on the platform in a market the size of the U.S. would have huge ramifications.
"It's going to be an interesting few weeks," he says. "There are so many amazingly creative and visually stunning creators out there and it wouldn't surprise me to see TikTok innovate even further in the short video editing space. Let's see what happens."
Download the full version of Decision Lab's Connected Consumer Report for Q2 2020 here and get in touch for a free demonstration of any of our agile market research products.