Privacy changes have prompted marketers to reevaluate cookie-based attribution methods, shifting the focus to Marketing Mix Modeling (MMM) approach. MMM is a privacy-friendly, data-driven statistical analysis that quantifies business drivers, incrementality, and ROI. By using MMM, businesses can understand how their marketing mix affects their performance and how to allocate their budget more effectively across different media platforms and campaigns.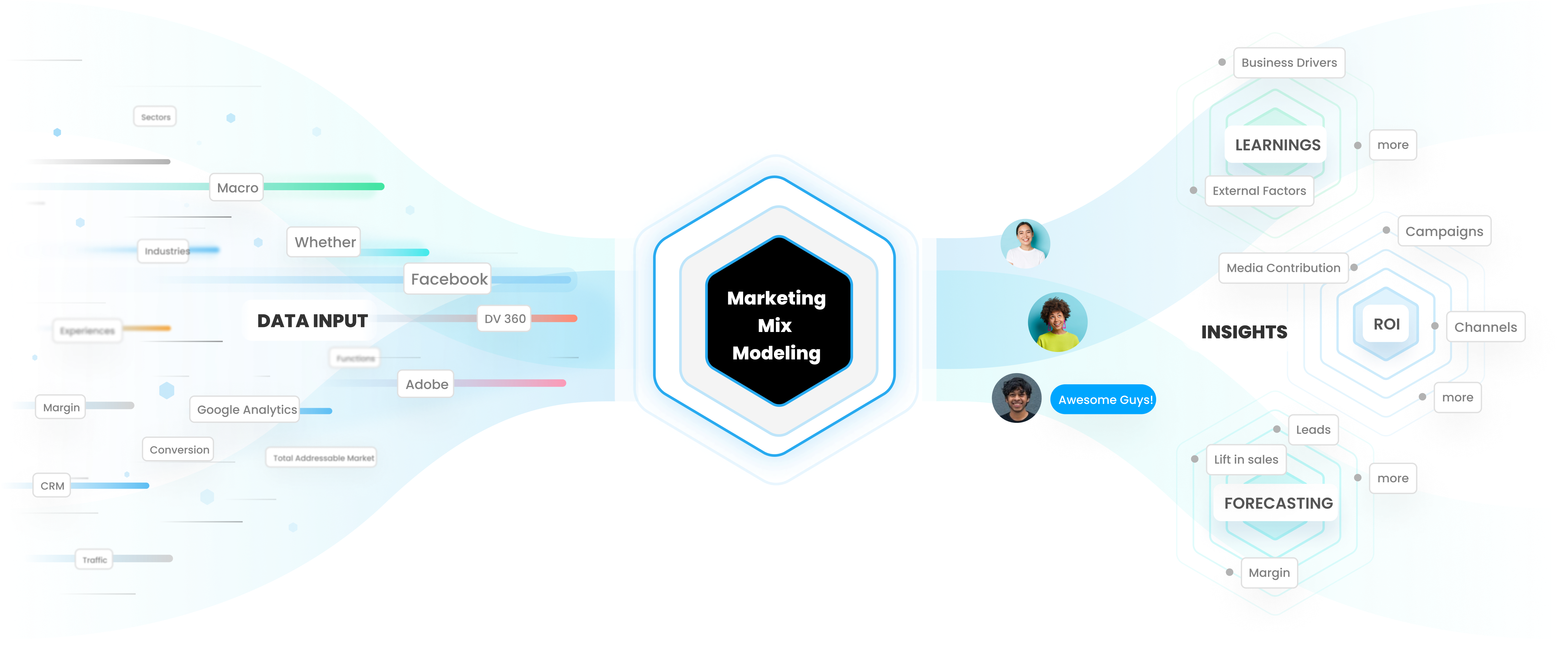 However, integrating MMM into a business' marketing analytics arsenal is no simple feat. Without proper guidance and modern techniques, MMMs can be imprecise and misleading, potentially leading to flawed marketing decisions. Some common challenges of traditional MMM include:
Time-consuming manual processes lead to expensive and delayed implementations;
Struggles to incorporate emerging marketing channels effectively;
Black-box solutions with static adstock and multi-year models;
Not aligned with experimental ground truths, making it imprecise and misleading;
Lack of useful and actionable recommendations.
Introducing Robyn: An AI-powered Approach to Marketing Mix Modeling
To address these challenges and bring MMM to the next level, Meta, formerly Facebook, and Decision Lab, a leading market research company in Vietnam, announced a strategic partnership to bring Robyn, a cutting-edge AI-powered marketing mix modeling solution, to Vietnam. Developed by Meta Marketing Science, Robyn uses advanced AI/ML technology to deliver empirically grounded and actionable insights while mitigating human bias.
How can Robyn help Vietnamese businesses?
Robyn can help Vietnamese businesses improve their marketing ROI, increase incremental sales and profitability, and gain a competitive edge in a fast-growing and competitive market. Here are some examples of successful Robyn cases from other markets:
Central Retail Corporation (CRC), Thailand's leading omnichannel retailing platform, wanted to better understand the results of its marketing activities on sales and return on ad spend across media and multiple digital channels. They analyzed all their campaigns from 2019 with Robyn and learned that they could boost their revenue by 28% if they redistributed their budget.
Resident, a US e-commerce company, had to change their measurement strategy because of privacy issues. They needed reliable and timely insights for their e-commerce business. They started using Robyn as a Dynamic MMM with monthly budget tips in December 2020 instead of their own "first-click" and "last-click" attribution methods. They achieved 20% revenue growth quarter-over-quarter with the same blended cost per acquisition.
BARK, a US dog-centric company, wanted to compare customer acquisition costs on channels like Meta, Google, email, linear TV, and Amazon in Q3 2021. They also wanted to see how non-spend variables like press releases, news blurbs, website content and offers impact subscriptions. With an optimized budget allocation by Robyn, they increased their overall subscriptions by 30%.
With Robyn, Vietnamese businesses can navigate the complexities of the evolving landscape and improve their marketing performance. Leveraging Robyn's Al/ML technology and capabilities, businesses can gain a deeper understanding of their marketing mix, make more informed decisions about their marketing budget, and achieve better results.
For more information and partnership opportunities, please contact
Nguyen Thanh Cao
Associate Director
Decision Lab
+84 902 318 613
ntc@decisionlab.co