V

ietnamese retailers are adapting to life with COVID-19 as an increasing number of shoppers begin making more purchases online. Popular e-commerce platforms like Shopee are well placed to continue to dominate but face increased competition as more businesses digitize their own channels.
Content
Decision Lab's Connected Consumer Report for Q2 2020 confirms the domination of e-commerce platforms in Vietnam's online shopping landscape.

Facebook maintains a significant share, particularly amongst older users, while across all age groups there has been an increase in confidence when it comes to buying from brands' official websites.
Asked which apps they preferred to use when purchasing online, 44 percent of all nationwide respondents chose sites like Shopee, Lazada and Tiki, to make their favorite buys.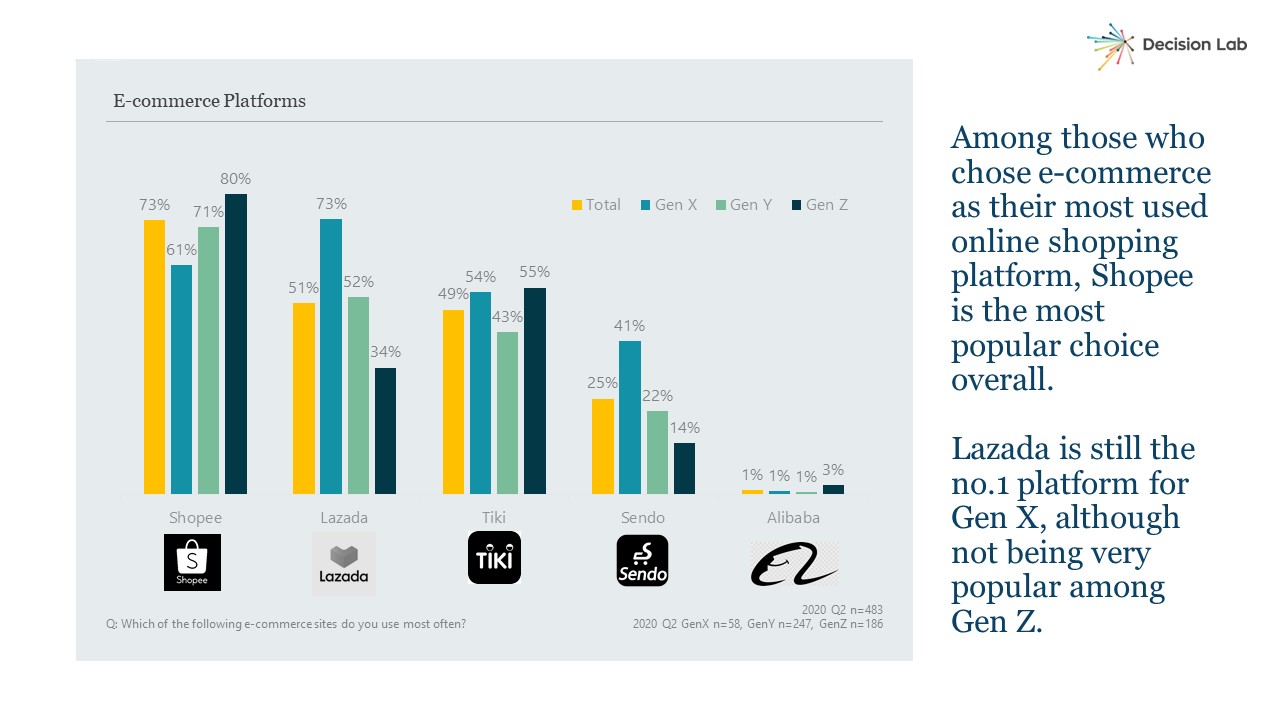 Singapore-based Shopee is easily the number one platform — a ranking it enjoys across Southeast Asia — while second-ranked Lazada (also from Singapore) is holding off strong competition from Tiki, one of several local competitors.
A pandemic shift
Traditionally driven by discounted offers in categories like electronic goods and media, during the first half of this year more and more households have been buying everyday items like food, clothes and groceries online.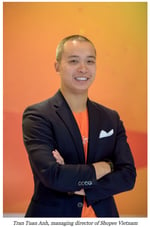 According to Shopee Managing Director Trần Tuấn Anh, the trend is likely to remain long-term. "2020 has brought about significant shifts in the way we live, work and shop online," he said, "In line with social distancing efforts, we have seen major changes in the way people think about and shop for their daily needs."
"As a result, we are now seeing consumers embrace digital payments for their greater convenience and higher security. In particular, buying food and groceries has become 'online-first' as consumers view e-commerce as a one-stop shop for their needs." - Mr. Tran Tuan Anh, Shopee Managing Director
But what about Facebook?
In terms of the world's biggest social network, its' share of Vietnam's rapidly expanding e-commerce sector remains large. This is particularly true amongst Gen Y and Gen X users, who continue to use Facebook as a go-to destination for fashion and beauty items.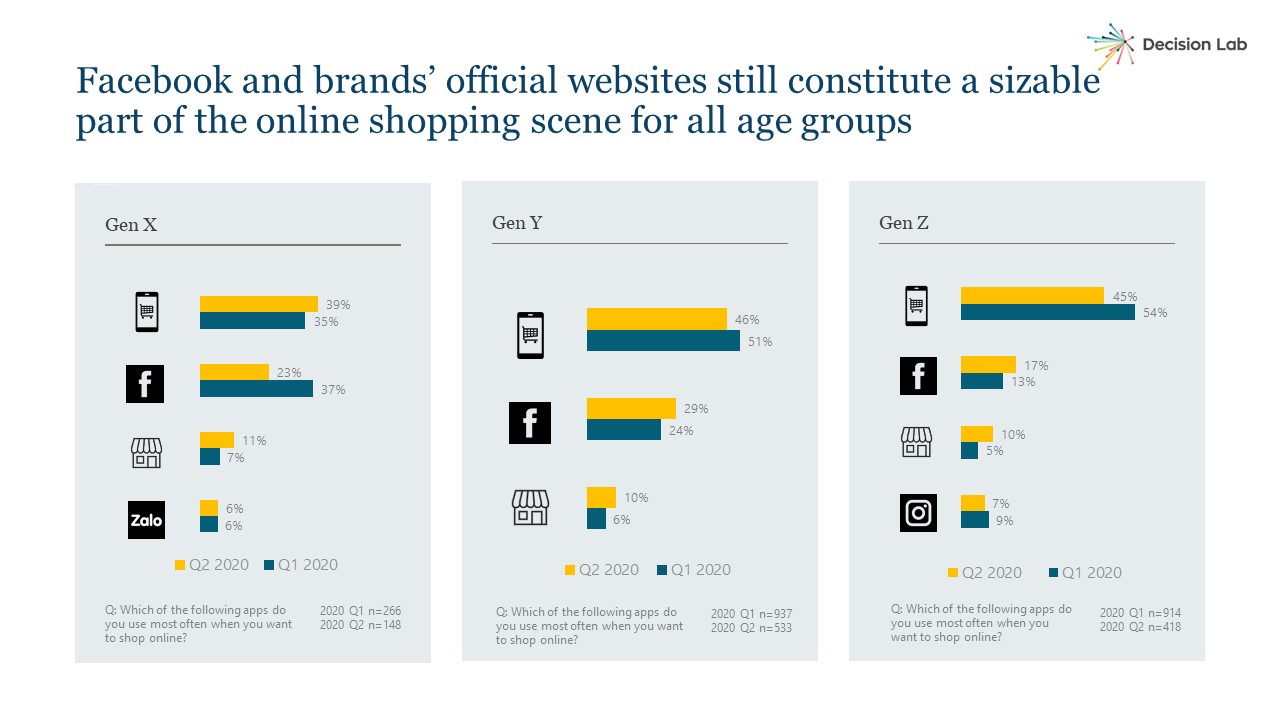 Notwithstanding the size of Facebook's local audience, the most significant movement of the quarter was in brands' official sites, which doubled its positive response among tech-savvy Gen Z shoppers.
Encouraged by the Vietnamese government, which has unveiled a five-year plan to get more people shopping online, these sorts of numbers might be the first reflection of Vietnam's retail revolution.
Speaking to Singapore's Business Times last month, Mr. Tri Cao, deputy general director of KiotViet , a cloud-based POS system developed by Citigo Software, said that COVID had made digital transformation a top priority in Vietnam.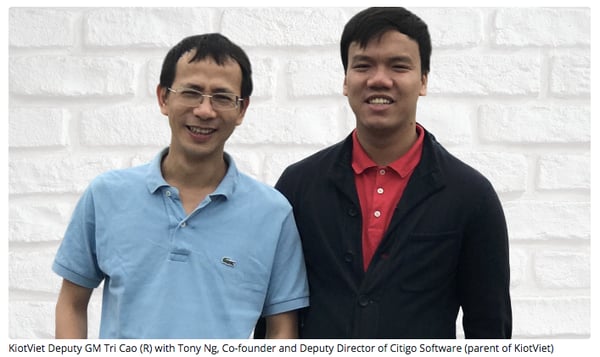 "COVID-19 has increased the number of consumers turning to online platforms, and has made digital transformation a priority for small-to-medium (SME) business. - Tri Cao, Deputy General Director, KiotViet
"Today there is a rising preference for online retail and social commerce among young consumers in both the major cities as well as in rural areas, so it is up to SMEs to keep up. Yes, there are the big players — Lazada, Shopee, Tiki — but from now on we will increasingly see more independent stores leverage social
commerce and begin trading online."
Download the full version of Decision Lab's Connected Consumer Report for Q2 2020 here and get in touch for a free consultation about how your business can digitally transform in 2020.